ADVANCE TAX - Prof. Nihit Jhaveri (Eng) for May 21, Nov 21.
CA | CA FINAL FULL COURSE
Expire On: 30 Nov 2021
Welcome to Chapter 28 of Direct Tax and International tax - ADVANCE TAX by Prof. Nihit Jhaveri. This is applicable for May/Nov 21 exam. This Chapter Includes - Theory and Question Answers.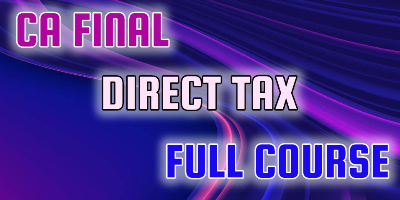 Enroll Now
What you'll learn